What Made You Decide To Pursue A Job in PR?
Brian Mefford "I am a politician since the age of 16. Public relations have always been a key component of it. After 10 years of working for the US political democracies program and in Ukraine. Before I moved into the world of business to use the public relations expertise as well as the expertise in government relations. I incorporated my experience as a consultant to create Wooden Horse Strategies LLC in the year 2016. We are now private public relations, as well as government relations firm situated within Kyiv, Ukraine. "
What Are Your Company's Fundamental Values?
Brian Mefford – Founder of Wooden Horse Strategies: "We value personal relationships, dedication perseverance, hard work, and doing things right, even when they need more time. We are able to bridge the gap between American techniques and Ukrainian realities to operate successfully within both of these countries. "
What Has Your Company Done To Respond To the Outbreak of Covid-19?
Brian Mefford "Like all other companies, we're working more remote work and providing PPE in the office for employees and guests, as well as eliminating unnecessary travel. In a way that is strategic, we've altered our business model to conduct more studies in the last six months since communication between individuals is more difficult. We now have a vibrant department of research and analysis which offers more opportunities and more services for our customers. "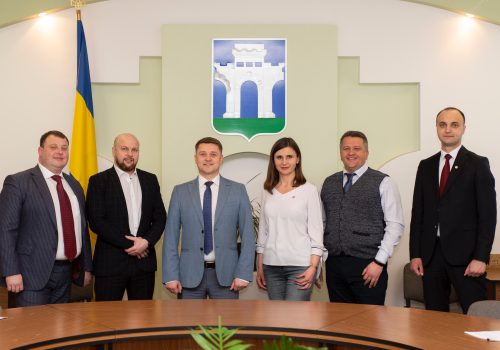 What Are Three Aspects of Your Company That Set You Apart From Other Agencies For PR?
Brian Mefford: "First, we are an American company operating in Ukraine. We're a Ukrainian business's legal structure but our management strategies, philosophy, and style are all American. The other point concerns the name of our business since the horse made of wood was the answer to the siege that lasted for 10 years in Troy. We provide innovative solutions to our clients to solve their problems. The last aspect of our work in Ukraine is working with Western firms to help in navigating the often murky waters of bureaucracy and business. There are occasions when we deal with Ukrainian clients. But the majority of our work is with North American and European clients. "
What Would Your Customers Say About Your Business?
Brian Mefford "Pragmatic efficient, effective, and authentic. At the end of the day, they're confident in the results we get will be of high quality. "
Do You Have A Company That Prefers Working From Home or Work In A Team Environment?
Brian Mefford "We are located in the downtown Kyiv headquarters and office. However, due to the covid out, our staff have worked from homes on occasion. Our approach is a personal decision and the old-fashioned office with face-to-face meetings is how that we work."
What Are The Most Difficult Challenges You've Encountered In The Field of Public Relations?
Brian Mefford: "We worked for three years in partnership along with the Health Minister of Ukraine to create and implement a new healthcare system that was a replacement for the outdated Soviet model. At the start of the process, there was no guarantee that the new system would ever be implemented into law, or even succeed in implementation. We did not simply do extensive sociological studies to explain the fundamental components that comprise the system public, and then found the needed approvals in the parliament needed to support the law. The system currently functions smoothly with over thirty million Ukrainians registered and family physicians who are the primary within the system and enjoy the trust of more than 70 percent of the people." For more information visit Guru Interviews.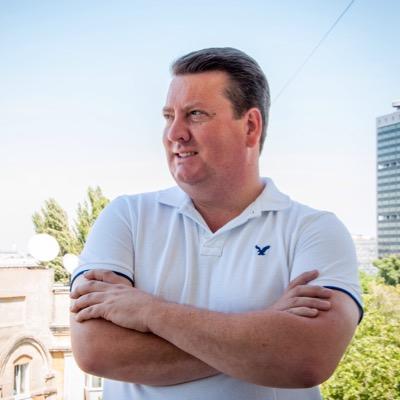 What Are The Most Important Lessons You've Learned Since The Beginning In Your Professional Career?
Brian Mefford "Always provide clients with an honest evaluation of the situation, regardless of how serious. Learn how to improve the circumstances. A majority of best PR firms staff attempt to cover up the issue that only leads to anger and discontent from the customer."
How Can You Make The Best Use of Strategies That You Implement To Help Promote Your Company?
Brian Mefford "Personal recommendations are invaluable. Our goal is to treat our clients with respect, address their concerns. And encourage them to recommend us to their friends. It's a method for time testing that's not failing. "
What Was Your Most Memorable Experience Working In The Ecosystem?
Brian Mefford says "Nothing can be more rewarding than watching your clients win against every obstacle. In legislative elections, pushing legislation, or changing the public's mood during a debate, the satisfaction of winning never diminishes. "
How Do You Gauge Your Performance?
Brian Mefford: "It's simple Did the client get the results they wanted? "
The perfect customer.
Brian Mefford: "Our typical client is a Western firm that is operating within Ukraine who is trying to steer clear of through the difficult waters of bureaucracy and business. This is where we can help by providing the most efficient. "
What Advice Would You Give To A Recent College Student Who Is Interested In To Pursue A Career As A Publicist?
Brian Mefford "In this age in which the primary goal is to convince others that black is white, or in the reverse, you need to be sure that you've got an essential set of rules. If there's nobody you won't be working for or for, then you've lost your soul. The rules you establish can be applied, but you need to adhere to a particular standard you'll never break, or else you'll lose your identity as an individual. "